WELLINGTON FL VIOLATIONS OF PROBATION ATTORNEY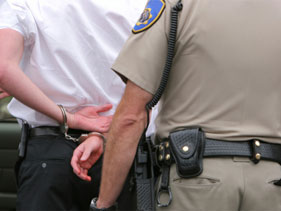 If you or a loved one is accused of violating probation in Palm Beach County, Florida, contact criminal defense lawyer Jay Arnesen for immediate assistance. Mr. Arnesen, is a retired police officer turned criminal defense attorney who now dedicates his life to defending citizens charged with criminal offenses in South Florida. With offices conveniently located in Boca Raton and Fort Lauderdale, Mr. Arnesen appears in courts throughout Palm Beach County, including Wellington, Delray Beach, and Belle Glade on a regular basis. In fact, his practice is devoted exclusively to criminal and DUI defense. If you are facing a violation of probation or another criminal charge, contact the offices of Arnesen Law anytime at 561-419-9630 for a free initial consultation.
"As a former police officer, I used to help prosecute these charges for the State. Now, let me use my training and experience to combat these charges for you in court." Jay Arnesen, Esq., Criminal Defense Attorney
Violations of Probation – Florida Statutes Section 948.06
Violations of probation or community control in Florida are considered serious matters, governed under Chapter 948, Section 06 of the Florida Statutes. Charges of this kind can emerge under a variety of circumstances and are typically categorized as either technical violations or substantive violations. Regardless, a conviction for one of these offenses can lead to the revocation of probation or community supervision and a prison sentence.
A technical violation involves non-compliance with one or more of the court-imposed conditions of the individual's probation or community control. Some examples of technical violations include:
Failure to complete court-ordered classes (such as anger management)
Failure to report a change in address
Failure to pay court-imposed fines, costs, fees, etc.
Failure to attend a meeting with a probation officer (or even being late to a meeting in some cases)
A positive result on a drug or alcohol test
On the other hand, a substantive violation occurs when the defendant is accused of committing an entirely new crime during his or her period of State supervision.
There are a myriad of specifications associated with probation and community control violations included under Section 948.06. Among the most consequential of these are the following:
A law enforcement officer who has reasonable belief that an individual has violated the terms of his or her probation or community control can arrest said individual without an arrest warrant.
If a judge finds that an individual has committed a violation of probation/community control, a warrant can be issued for his or her arrest, at which time law enforcement will serve the individual with the warrant. Further, upon notification of an issued warrant, the individual is expected to surrender him or herself.
Any parole or probation supervisor, any officer authorized to serve criminal process, or any peace officer is also authorized to serve and execute an arrest warrant.
If the defendant does not admit to the violation, the court will schedule a hearing at which time these allegations will be addressed.
A probation violation hearing can result in a number of determinations: to revoke the individual's probation or community supervision, to modify the conditions in some way, or to reinstate the monitoring period.
If the court chooses to revoke probation or community supervision, it can impose any sentence associated with the original charge/(s) which led to the probation (including the maximum potential sentence)
Contact Our Palm Beach County Violations of Probation Defense Lawyers for a Free Consultation
The attorneys at Arnesen Law often defend clients accused of violating their probation or community control in South Florida. Contact their offices, conveniently located in Boca Raton and Fort Lauderdale, anytime at 561-419-9630 to find the help you need to combat these charges. Jay Arnesen and his experienced defense lawyers always provide initial consultations at no cost.