ATLANTIS FL TAIL-GATING DEFENSE LAWYERS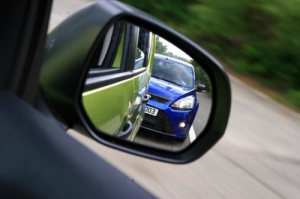 The criminal and traffic defense lawyers at Arnesen Law represent clients facing various traffic offenses, including tail-gating, reckless driving, and driving with a suspended license in Atlantis, Briny Breezes, and Riviera Beach.
In fact, Jay Arnesen now channels his knowledge as a former police officer who used to issue traffic tickets for the State to work on behalf of citizens charged with criminal and traffic offenses in Florida.
Arnesen has trained the lawyers at his firm in order to equip them with his unique skills in defending criminal and traffic cases in municipalities throughout South Florida. Contact the Arnesen Law Boca Raton or Fort Lauderdale office locations  anytime at 561-419-9630 to speak with one of the firm's attorneys at no cost.
"As a former police officer, I used to help prosecute these charges for the State. Now, let me use my training and experience to combat these charges for you in court." Jay Arnesen, Esq., Criminal Defense Attorney
Tail-Gating Violations in Florida
Title XXIII of the Florida Statutes pertains to Motor Vehicles, describing the disposition of traffic infractions in Chapter 318. It also explains the laws regarding State Uniform Traffic Control in Chapter 316, which lists a variety of specific traffic infractions. Motor vehicle violations often referred to as "tail-gating" are defined in legal terminology as "following too closely," the details of which are provided in Chapter 316, Section 0895.
Unlike some of the other offenses listed in this chapter, tail-gating is classified as a non-criminal traffic infraction. However, a conviction for tail-gating can entail fines, points added to the individual's driver's license, and mandatory attendance of driver education courses.
It is also important to bear in mind that the accumulation of points on one's license may result in a jail sentence if the number exceeds a certain threshold in a given period of time. For example, a person who accumulates 12 points on his or her license within 12 months can be sentenced to serve 30 days in jail. Further, accumulating 18 points within 18 months is punishable by up to 3 months in jail, and those who accumulate 24 points within 36 months may face a 1-year prison term.
Section 316.0895 sets forth:
(1) The driver of a motor vehicle shall not follow another vehicle more closely than is reasonable and prudent, having due regard for the speed of such vehicles and the traffic upon, and the condition of, the highway.
(2) It is unlawful for the driver of any motor truck, motor truck drawing another vehicle, or vehicle towing another vehicle or trailer, when traveling upon a roadway outside of a business or residence district, to follow within 300 feet of another motor truck, motor truck drawing another vehicle, or vehicle towing another vehicle or trailer. The provisions of this subsection shall not be construed to prevent overtaking and passing nor shall the same apply upon any lane specially designated for use by motor trucks or other slow-moving vehicles.
(3) Motor vehicles being driven upon any roadway outside of a business or residence district in a caravan or motorcade, whether or not towing other vehicles, shall be so operated as to allow sufficient space between each such vehicle or combination of vehicles as to enable any other vehicle to enter and occupy such space without danger. This provision shall not apply to funeral processions.
Contact Our Atlantis FL Tail-Gating Defense Attorneys for a Free Consultation
If you or someone you love has been issued a ticket for tail-gating in South Florida, call the Boca Raton or Fort Lauderdale offices of the Arnesen Law Firm anytime at 561-419-9630 to find the help you need. Our attorneys represent clients in traffic cases in West Palm Beach, Boynton Beach, and South Bay, among others, and they are always available to provide initial consultations free of charge.