BOCA RATON FL SPEEDING DEFENSE LAWYERS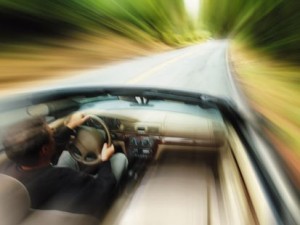 The criminal defense lawyers at Arnesen Law represent clients facing various traffic offenses, including speeding, careless driving, and eluding police in Boca Raton, South Palm Beach, and Royal Palm Beach.
In fact, Jay Arnesen now channels his knowledge as a former police officer who used to issue traffic tickets for the State to work on behalf of citizens charged with criminal and traffic offenses in Florida.
Arnesen has trained the lawyers at his firm to equip them with his unique skills in defending criminal and traffic cases in municipalities throughout South Florida. Contact the Arnesen Law Boca Raton or Fort Lauderdale office locations anytime at 561-419-9630 to speak with one of the firm's attorneys at no cost.
"As a former police officer, I used to help prosecute these charges for the State. Now, let me use my training and experience to combat these charges for you in court." Jay Arnesen, Esq., Criminal Defense Attorney
Speeding Violations in Florida
Title XXIII of the Florida Statutes pertains to Motor Vehicles, describing the disposition of traffic infractions in Chapter 318. It also explains the laws regarding State Uniform Traffic Control in Chapter 316, which lists a variety of specific traffic infractions. Speeding offenses, detailed in Chapter 316, Section 183, may result in fines, points added to the defendant's driver's license, and even jail time if the person has accumulated a number of points that exceeds a certain threshold dictated by State law.
For instance, speeding offenses involving a speed that is less than 15 miles per hour over the limit can result in 3 points, while speeding 15 miles per hour or higher over the limit is punishable by 4 points. In addition, a person who accumulates 12 points on his or her license within 12 months can be sentenced to serve 30 days in jail. Accumulating 18 points within 18 months is punishable by up to 3 months in jail, and those who accumulate 24 points within 36 months may face a 1-year prison term.
In most speeding cases, State law allows an attorney to represent an individual who was issued a speeding ticket without his or her client needing to appear in court. With the help of an experienced traffic defense lawyer, you can potentially avoid some of the penalties listed above, as well as associated problems like increases in insurance premiums and time conflicts with work.
Contact Our Boca Raton FL Speeding Defense Attorneys for a Free Consultation
Contact Jay Arnesen's Boca Raton or Fort Lauderdale offices anytime at 561-419-9630 for a free initial consultation about your South Florida speeding ticket case.