DELRAY BEACH FL RECKLESS DRIVING DEFENSE LAWYERS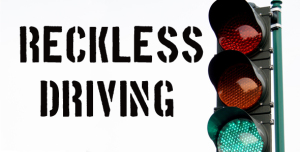 The criminal defense lawyers at Arnesen Law represent clients facing various traffic offenses, including reckless driving, speeding, and tail-gating in Delray Beach, Gulf Stream, and West Palm Beach.
In fact, Jay Arnesen now channels his knowledge as a former police officer who used to issue traffic tickets for the State to work on behalf of citizens charged with criminal and traffic offenses in Florida.
Arnesen has trained the lawyers at his firm, equipping them with his unique skills in defending criminal and traffic cases in municipalities throughout South Florida. Contact the Arnesen Law Boca Raton or Fort Lauderdale office locations  anytime at 561-419-9630 to speak with one of the firm's attorneys at no cost.
"As a former police officer, I used to help prosecute these charges for the State. Now, let me use my training and experience to combat these charges for you in court." Jay Arnesen, Esq., Criminal Defense Attorney
Reckless Driving Violations in Florida
Title XXIII of the Florida Statutes pertains to Motor Vehicles, describing the disposition of traffic infractions in Chapter 318. It also explains the laws regarding State Uniform Traffic Control in Chapter 316, which lists a variety of specific traffic infractions.
Offenses categorized as "Reckless Driving" encompass a variety of infractions, all of which must meet the requirement of creating a safety hazard for individuals or property. Interestingly, these violations are considered both traffic and criminal offenses, meaning that a reckless driving case can involve an arrest, as well as a citation.
Further, a conviction for reckless driving becomes a permanent component of the defendant's criminal record, and may result in a fine and/or prison sentence, the length of which is determined by the circumstances of the specific case.
Addressed in Chapter 316, Section 192, Florida's reckless driving law states the following:  
(1)   (a)  Any person who drives any vehicle in willful or wanton disregard for the safety of persons or property is guilty of reckless driving.
(b)  Fleeing a law enforcement officer in a motor vehicle is reckless driving per se.
(2)  Except as provided in subsection (3), any person convicted of reckless driving shall be punished:
(a)  Upon a first conviction, by imprisonment for a period of not more than 90 days or by fine of not less than $25 nor more than $500, or by both such fine and imprisonment.
(b)  On a second or subsequent conviction, by imprisonment for not more than 6 months or by a fine of not less than $50 nor more than $1,000, or by both such fine and imprisonment.
(3)   Any person:
(a) Who is in violation of subsection (1)
(b) Who operates a vehicle; and
(c) Who, by reason of such operation, causes:
1. Damage to the property or person of another commits a misdemeanor of the first degree.
2. Serious bodily injury to another commits a felony of the third degree. 
Reckless Driving – Potential Penalties

Reckless Driving First Offense: maximum sentence of 90 days in jail and/or a fine ranging from $25 to $500
Reckless Driving Second or Subsequent Offense: maximum sentence of 6 months in jail or a fine ranging from $50 to $1,000
First Degree Misdemeanor Reckless Driving (resulting in property damage or an injured victim): maximum sentence of 5 years in prison, up to 5 years of probation, and fines not to exceed $5,000
Third Degree Felony Reckless Driving (resulting in the serious bodily injured of another person): maximum term of 1 year in the county jail and fines not to exceed $1,000
Contact Our Delray Beach FL Reckless Driving Defense Attorneys for a Free Consultation
Contact Jay Arnesen's Boca Raton or Fort Lauderdale offices anytime at 561-419-9630 for a free initial consultation about your South Florida reckless driving case.