Boynton Beach FL Forgery Defense Lawyers
WITH OFFICES IN BOCA RATON, FLORIDA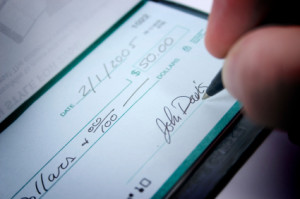 The criminal defense lawyers at Arnesen Law represent clients charged with a wide variety of theft and fraud offenses, such as forgery, credit card fraud, and burglary, in jurisdictions including Boynton Beach, Lake Worth, and Wellington.
Notably, the firm's managing partner, Jay Arnesen, has acquired a great deal of knowledge regarding these types of offenses due to his service as a former police officer. His previous experience providing the state with the necessary evidence to prosecute defendants facing theft and fraud charges has endowed him with exceptional insight into the components of a successful defense strategy. Mr. Arnesen now employs this knowledge to better serve his clients who have been charged with these offenses.
With offices conveniently located in Boca Raton and Fort Lauderdale, the lawyers at Arnesen Law are readily available for their clients, whom they successfully represent in courts throughout South Florida. Contact their offices anytime at 561-419-9630 for a free consultation about your case.
"As a former police officer, I used to help prosecute these charges for the State. Now, let me use my training and experience to combat these charges for you in court." Jay Arnesen, Esq.
Forgery – Florida Statutes Section 831.01
In the Florida Statutes, offenses involving forgery are addressed in Chapter 831, Section 1, which reads:
Whoever falsely makes, alters, forges or counterfeits a public record, or a certificate, return or attestation of any clerk or register of a court, public register, notary public, town clerk or any public officer, in relation to a matter wherein such certificate, return or attestation may be received as a legal proof; or a charter, deed, will, testament, bond, or writing obligatory, letter of attorney, policy of insurance, bill of lading, bill of exchange or promissory note, or an order, acquittance, or discharge for money or other property, or an acceptance of a bill of exchange or promissory note for the payment of money, or any receipt for money, goods or other property, or any passage ticket, pass or other evidence of transportation issued by a common carrier, with intent to injure or defraud any person, shall be guilty of a felony of the third degree, punishable as provided in section 775.082, section 775.083, or section 775.084.
Forgery – Potential Penalties
As the above statute states, forgery is considered a Third Degree Felony in Florida. As such, a conviction for forgery may result in a maximum sentence of 5 years in prison, up to 5 years of probation, and fines not to exceed $5,000
Contact Our Palm Beach County Forgery Defense Lawyers for a Free Consultation 
If you or a loved one has been charged with a forgery in South Florida, find the help you need by contacting the criminal defense lawyers at Arnesen Law. Our lawyers are always available to provide free legal consultations. Call us today about your case at 561-419-9630.