DELRAY BEACH FL CHILD PORNOGRAPHY DEFENSE LAWYERS
WITH OFFICES IN BOCA RATON, FLORIDA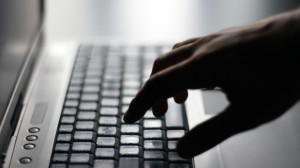 After a significant push to enhance the penalties associated with sexual offenses in Florida, State legislators recently passed Bill SB 526, which was signed into law by Governor Rick Scott on April 1, 2014 and is scheduled to take effect on October 1, 2014.
This law significantly increases punishments for those convicted of sex crimes, imposing lengthy mandatory-minimum sentences, increasing maximum penalties for a number of crimes, and disallowing the issuance of gain-time to incarcerated sex offenders.*
Additionally, SB 526 requires all sex offenders who do not receive the maximum prison sentence to be monitored under life-long community supervision. Clearly, Florida looks harshly upon those convicted of sex crimes, making it even more critical for individuals charged with these offenses to hire a formidable defense attorney. Arnesen Law is a group of talented legal professionals who frequently appear on behalf of clients facing any number of charges for sex crimes in South Florida, ranging from child pornography, to prostitution, to unnatural and lascivious conduct (lewdness) offenses.
With notoriously hard-working and passionate leader Jay Arnesen at the firm's helm and a practice devoted solely to clients charged with criminal and DUI offenses, the lawyers at Arnesen Law have the skills and experience required to successfully represent their clients, as they formulate calculated defenses based on each individual's case. Notably, the firm's founding partner and former police officer, Jay Arnesen, utilizes his professional background to provide unique insight into the formulation of the State's case, anticipating and targeting potential weaknesses.
With offices conveniently located in Boca Raton and Fort Lauderdale, Arnesen and his attorneys assist clients facing charges throughout South Florida, including Delray Beach, North Palm Beach, and Wellington. Contact the offices of Arnersen Law anytime at 561-419-9630 for a free consultation about your case.
"As a former police officer, I used to help prosecute these charges for the State. Now, let me use my training and experience to combat these charges for you in court." Jay Arnesen, Esq.
*Gain time: deductions from sentences designed to encourage satisfactory prisoner behavior, to provide incentive for prisoners to participate in productive activities, and to reward prisoners who perform outstanding deeds or services.
Child Pornography Crimes – Florida Statutes Sections 847.011 and 847.0137
Florida Law contains multiple statutes pertaining to child pornography crimes, all of which are included in Chapter 847, which governs charges related to "Obscenity."
Chapter 847, Section 011 enumerates a lengthy list of criminal acts related to obscene or lewd materials, specifically addressing obscene content displaying minors in subsection 1(c). Some of the acts considered crimes under Section 847.011 include:
Selling, lending, giving away, distributing, transmitting, showing, transmuting;

Offering to do any of the aforementioned;
Possessing with the intent to do any of the aforementioned;

Advertising, publishing, or manufacturing;
Creating;
Photographing; or
Posing for
"Any material for obscene use, or purporting to be for obscene use or purpose"
According to section 1(c) of this statute, any of the acts above involving materials that depict a minor engaged in any act or conduct that is harmful to minors are considered third degree felonies.
It is important to note that an individual's lack of knowledge as to the age of the minor (below the age of 18), is not considered a viable defense for those facing these charges.
Criminal charges involving the transmission of child pornography via electronic devices and/or equipment are codified in Chapter 847, Section 0137, which states:
(1)   Notwithstanding ss. 847.012 and 847.0133, any person in this state who knew or reasonably should have known that he or she was transmitting child pornography, as defined in s. 847.001, to another person in this state or in another jurisdiction commits a felony of the third degree.
(2)   Notwithstanding ss. 847.012 and 847.0133, any person in any jurisdiction other than this state who knew or reasonably should have known that he or she was transmitting child pornography, as defined in s. 847.001, to any person in this state commits a felony of the third degree.
Child Pornography Crimes – Potential Penalties
 Third Degree Felony Child Pornography Offenses: maximum sentence of 5 years in prison, up to 5 years of probation, and fines not to exceed $5,000
Contact Our Palm Beach County Child Pornography Defense Lawyers for a Free Consultation
Child pornography charges can have a devastating effect on your family, your work, and so many other aspects of your life. Hiring an experienced defense attorney can put you in the best position to overcome these accusations and clear your name. Arnesen Law has what it takes to vigorously defend your rights and your reputation. The firm's lawyers are readily available to provide you with a free consultation; simply contact their offices at 561-419-9630.