LAKE WORTH FL VIOLATIONS OF A RESTRAINING ORDER LAWYER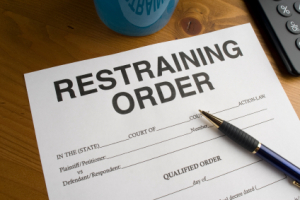 The experienced criminal defense lawyers at Arnesen Law represent clients charged with domestic violence offenses, including felony battery, sexual battery, and stalking in Lake Worth, Riviera Beach, and Palm Beach Gardens. In fact, Jay Arnesen is a former police officer who used to make arrests in domestic violence cases. Now, let him use his training and experience to combat your domestic violence charges.
Domestic violence criminal charges are often accompanied by a restraining order. It is important that you hire an experienced domestic violence attorney who understands the system and who can walk you through the process while protecting your rights. Contact our Boca Raton or Fort Lauderdale offices anytime at 561-419-9630 for a free initial consultation.
"As a former police officer, I used to help prosecute these charges for the State. Now, let me use my training and experience to combat these charges for you in court." Jay Arnesen, Esq., Criminal Defense Attorney
Violations of a Restraining Order in Florida



A violation of a restraining order can occur at various stages throughout the process in a domestic violence case. For instance, a criminal charge for a violation can be brought against a defendant during both the Temporary Restraining Order period and after the Final Restraining Order is issued. "Contempt" is the legal term used to indicate any offense involving a violation of a restraining order.
A violation of the TRO, which includes a  "no contact order," banning the defendant from having any contact with the alleged victim, will result in criminal charges for contempt because it represents a violation of one of the conditions of pretrial release under Florida law.
After a Final Restraining Order has been issued, there a wide variety of offenses which constitute contempt violations, all of which are enumerated in Chapter 741, Section 31 of the Florida Statutes.
741.31, which pertains to all violations of injunctions for protection against domestic violence, also known as "restraining orders," provides, in pertinent part:
(1)    (a)   
A person who willfully violates an injunction for protection against domestic violence issued pursuant to s. 741.30, or a foreign protection order accorded full faith and credit pursuant to s.741.315, by:
1. 
Refusing to vacate the dwelling that the parties share;
2. 
Going to, or being within 500 feet of, the petitioner's residence, school, place of employment, or a specified place frequented regularly by the petitioner and any named family or household member;
3. 
Committing an act of domestic violence against the petitioner;
4. 
Committing any other violation of the injunction through an intentional unlawful threat, word, or act to do violence to the petitioner;
5. 
Telephoning, contacting, or otherwise communicating with the petitioner directly or indirectly, unless the injunction specifically allows indirect contact through a third party;
6. 
Knowingly and intentionally coming within 100 feet of the petitioner's motor vehicle, whether or not that vehicle is occupied;
7. 
Defacing or destroying the petitioner's personal property, including the petitioner's motor vehicle; or
8. 
Refusing to surrender firearms or ammunition if ordered to do so by the court
commits a misdemeanor of the first degree.
  (b)   1. 
It is a violation of s. 790.233, and a misdemeanor of the first degree, punishable as provided in s. 775.082 or s. 775.083, for a person to violate a final injunction for protection against domestic violence by having in his or her care, custody, possession, or control any firearm or ammunition.
(2)   
Whether or not there is a criminal prosecution under subsection (4), the court shall order the respondent to attend a batterers' intervention program if it finds a willful violation of a domestic violence injunction, unless the court makes written factual findings in its judgment or order which are based on substantial evidence, stating why a batterers' intervention program would be inappropriate.
Potential Penalties for Violations of a Restraining Order/Contempt Charges
As indicated in the section above, violating a restraining order is classified as a first degree misdemeanor criminal charge. As a result, those convicted of this charge, known as "contempt," may be sentenced to a maximum term of 1 year to be served in the county jail as well as fines of up to $1,000. In addition, defendants who are found guilty of contempt may also be required to attend a batterers' intervention program as a condition of their sentence. 
Contact Wellington FL Restraining Order Lawyer Jay Arnesen for a Free Consultation – with Offices in Boca Raton
With offices conveniently located in Boca Raton and Fort Lauderdale, Mr. Arnesen can be contacted anytime at 561-419-9630 for immediate assistance. The initial consultation is always provided free of charge.