WELLINGTON FL RESTRAINING ORDER ATTORNEYS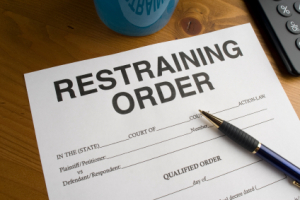 The experienced criminal defense lawyers at Arnesen Law represent clients charged with domestic violence offenses, including assault, battery, and kidnapping in Wellington, Royal Palm Beach, and Jupiter. In fact, Jay Arnesen is a former police officer who used to make arrests in domestic violence cases. Now, let him use his training and experience to combat your domestic violence charges.
Domestic violence criminal charges are often accompanied by a restraining order. It is important that you hire an experienced domestic violence attorney who understands the system and who can walk you through the process while protecting your rights. Contact our Boca Raton or Fort Lauderdale offices anytime at 561-419-9630 for a free initial consultation.
"As a former police officer, I used to help prosecute these charges for the State. Now, let me use my training and experience to combat these charges for you in court." Jay Arnesen, Esq., Criminal Defense Attorney
Restraining Orders: Temporary vs. Final

When a restraining order is first filed in a domestic violence case, it is known as a Temporary Restraining Order ("TRO"), which is issued by a Family Court judge and prevents the defendant from having any contact with the alleged victim. A violation of this TRO (and its corresponding "no contact order") will result in criminal charges for contempt, as this represents a violation of one of the conditions of pretrial release under Florida law. 
After a TRO is issued, the judge will set down a final hearing date at which time he or she will ultimately determine whether or not to issue a Final Restraining Order (known as an "FRO"). The judge will listen to testimony from both sides, hear from any witnesses involved, and examine all relevant evidence (text messages, emails, photographs, etc.). Some of the factors that a Judge will consider before issuing a Final Restraining Order include:
The history between the victim and the respondent, including threats, harassment, stalking, and physical abuse;
If the respondent has attempted to harm the victim or family members or individuals closely associated with the victim;
If the respondent has threatened to conceal, kidnap, or harm the victim's child;
If the respondent has intentionally injured or killed a family pet;
If the respondent has used, or has threatened to use, any weapons such as guns or knives against the victim;
If the respondent has physically restrained the victim from leaving the home or calling law enforcement;
If the respondent has a criminal history involving violence or the threat of violence;
If there was a prior order of protection issued against the respondent;
If the respondent has destroyed personal property of the victims (i.e., telephone, clothing, or other personal belongings);
Whether the respondent has behaved in any other way that leads the victim to reasonably believe that they are in immediate danger of becoming a victim of domestic violence.
If the presiding judge ultimately issues a Final Restraining Order, one of the conditions imposed may require the defendant to attend a batterers' intervention program. In addition, a violation of any of the provisions of the FRO will result in a criminal charge for contempt against the defendant. Some actions which may constitute a violation include: contacting the victim, having a firearm in your possession, or failing to attend mandatory batterers' intervention programming.
You can (and should) have an attorney to represent you at a Final Restraining Order hearing in order to ensure that you are vigorously defended before an FRO decision is made.
Contact Wellington FL Restraining Order Lawyer Jay Arnesen for a Free Consultation – with Offices in Boca Raton
With offices conveniently located in Boca Raton and Fort Lauderdale, Mr. Arnesen can be contacted anytime at 561-419-9630 for immediate assistance. The initial consultation is always provided free of charge.