MANALAPAN FL CRIMINAL CHARGES IN A DOMESTIC VIOLENCE CASE LAWYER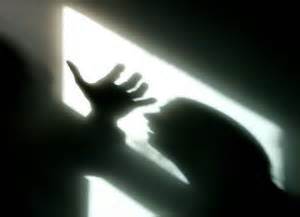 The experienced criminal defense lawyers at Arnesen Law represent clients charged with domestic violence offenses, including aggravated assault, battery, and false imprisonment in Manalapan, Wellington, and Riviera Beach. In fact, Jay Arnesen is a former police officer who used to make arrests in domestic violence cases. Now, let him use his training and experience to combat your domestic violence charges.
Domestic violence criminal charges are often accompanied by a restraining order. It is important that you hire an experienced domestic violence attorney who understands the system and who can walk you through the process while protecting your rights. Contact our Boca Raton or Fort Lauderdale offices anytime at 561-419-9630 for a free initial consultation.
"As a former police officer, I used to help prosecute these charges for the State. Now, let me use my training and experience to combat these charges for you in court." Jay Arnesen, Esq., Criminal Defense Attorney
Criminal Charges in a Domestic Violence Case



Domestic violence cases in Florida are highly complicated, with many of these cases incorporating both civil and criminal components. When beginning to address your domestic violence matter, your first priority should be to fully understand what exactly constitutes "domestic violence" in Florida. Chapter 741, Section 28 of the Florida Statutes defines domestic violence as the following:
"Domestic violence" means any assault, aggravated assault, battery, aggravated battery, sexual assault, sexual battery, stalking, aggravated stalking, kidnapping, false imprisonment, or any criminal offense resulting in physical injury or death of one family or household member by another family or household member.
The above statute clearly delineates the wide variety of criminal charges that may be brought against a defendant in a domestic violence case. This means that in addition to the injunction for protection, or "restraining order," that an alleged victim is entitled to file, he or she may also request that the State's Attorney file a criminal complaint against his or her alleged abuser.
It is also important to bear in mind that even if the alleged defendant chooses not to pursue a restraining order or criminal charges, the State may still choose to prosecute the defendant in a domestic violence case if officers responding to an alleged domestic dispute made an arrest at the time of the incident.
As a result, the defendant in a domestic violence case may face charges in criminal, as well as civil court, for alleged crimes like assault, battery, sexual assault, stalking, kidnapping, false imprisonment, etc. For example, you may be forced to appear in civil court for a Final Restraining Order hearing, at which time a judge will determine whether or not to issue a final restraining order against you, and then to appear in criminal court to face charges that may result in a prison sentence, probation, and a criminal charge on your record if you are found guilty.
With this in mind, it is crucial to understand the specific civil and/or criminal complaints against you in order to ensure that you can properly defend yourself. An attorney with experience in the area of domestic violence can serve as an invaluable asset to you throughout this process, protecting your rights, your reputation, and your future at a critical time when you are faced with these serious allegations.
Contact Manalapan FL Criminal and Domestic Violence Attorney Jay Arnesen for a Free Consultation – with Offices in Boca Raton
With offices conveniently located in Boca Raton and Fort Lauderdale, Mr. Arnesen can be contacted anytime at 561-419-9630 for immediate assistance. The initial consultation is always provided free of charge.