Palm Beach County FL Restraining Order Lawyer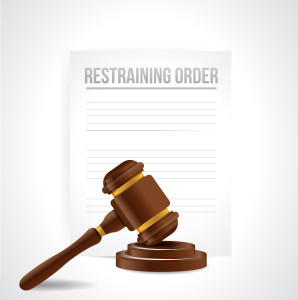 The experienced criminal defense lawyers at Arnesen Law represent clients charged with domestic violence offenses, including aggravated assault, stalking, and harassment in Boca Raton, West Palm Beach, and Wellington. In fact, Jay Arnesen is a former police officer who used to make arrests in domestic violence cases. Now, let him use his training and experience to combat your domestic violence charges.
Domestic violence criminal charges are often accompanied by a restraining order. It is important that you hire an experienced domestic violence attorney who understands the system and who can walk you through the process while protecting your rights. Contact our Boca Raton or Fort Lauderdale offices anytime at 561-419-9630 for a free initial consultation.
"As a former police officer, I used to help prosecute these charges for the State. Now, let me use my training and experience to combat these charges for you in court." Jay Arnesen, Esq., Criminal Defense Attorney
An Overview of Domestic Violence in Florida 
Domestic violence cases in Florida are very complex, with many cases involving both civil and criminal components. First, it is important to understand what constitutes "domestic violence" as defined by State law. According to Chapter 741, Section 28 of the Florida Statutes:
"Domestic violence" means any assault, aggravated assault, battery, aggravated battery, sexual assault, sexual battery, stalking, aggravated stalking, kidnapping, false imprisonment, or any criminal offense resulting in physical injury or death of one family or household member by another family or household member.
Importantly, as stated above, domestic violence cases solely involve individuals considered in the same family or household. 741.28 also provides a detailed list of individuals who qualify under this category, stating the following:
"Family or household member" means spouses, former spouses, persons related by blood or marriage, persons who are presently residing together as if a family or who have resided together in the past as if a family, and persons who are parents of a child in common regardless of whether they have been married. With the exception of persons who have a child in common, the family or household members must be currently residing or have in the past resided together in the same single dwelling unit"
In cases of domestic violence, the alleged victim is entitled to file an injunction for protection, known as a "restraining order," which serves to protect the individual from further contact with his or her alleged assailant. Specifically, Chapter 741 Section 29 states that these injunctions may include, but are not limited to:
"Provisions which restrain the abuser from further acts of abuse; direct the abuser to leave your household; prevent the abuser from entering your residence, school, business, or place of employment; award you custody of your minor child or children; and direct the abuser to pay support to you and the minor children if the abuser has a legal obligation to do so."
The law also entitles a victim of domestic violence to request that the State's Attorney file a criminal complaint against his or her alleged abuser. This means that the defendant in a domestic violence case may face charges in criminal, as well as civil court. It is critical understand the extent and the nature of the charges you are facing, and to enlist an experienced defense attorney who can help you to navigate through these complicated proceedings.
To obtain a better understanding of some of the factors involved in a domestic violence case, access the information provided through the following links:
Contact Palm Beach County FL Restraining Order Lawyer Jay Arnesen for a Free Consultation – with Offices in Boca Raton
With offices conveniently located in Boca Raton and Fort Lauderdale, Mr. Arnesen can be contacted anytime at 561-419-9630 for immediate assistance. The initial consultation is always provided free of charge.