WELLINGTON FL POSSESSION OF DRUG PARAPHERNALIA DEFENSE ATTORNEYS
WITH OFFICES IN BOCA RATON, FLORIDA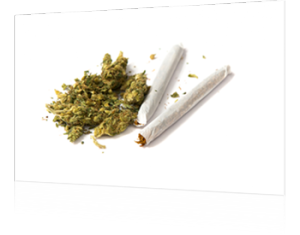 The criminal defense lawyers at Arnesen Law represent clients charged with a multitude of drug-related offenses, ranging from possession of drug paraphernalia and possession of marijuana, to distribution of cocaine. These skilled legal practitioners appear regularly in courts throughout South Florida in towns including Wellington, Jupiter, and West Palm Beach, focusing specifically on clients charged with criminal and DUI offenses.
Having participated in the investigation and prosecution of countless drug cases during his work as a former police officer, founding partner Jay Arnesen is uniquely qualified to evaluate cases involving alleged drug offenses. In fact, his extensive credentials include certification through The John Jay University School of Criminal Justice's High Intensity Drug Trafficking Area (HIDTA) Advanced Training Narcotics Course. This highly regarded program certification is achieved by law enforcement officials serving a variety of distinguished agencies, including the FBI, DEA, ATF, and US Customs Enforcement Bureau.
With the professionalism, compassion, and expertise to address drug charges from both sides of the law, the attorneys at The Arnesen Law Firm are available anytime at 561-419-9630 to provide free legal consultations.
"As a former police officer, I used to help prosecute these charges for the State. Now, let me use my training and experience to combat these charges for you in court." Jay Arnesen, Esq., Criminal Defense Attorney
Possession of Drug Paraphernalia – Florida Statutes Section 893.147
In Florida, a wide variety of objects can be considered "drug paraphernalia" and all of these items are deemed "contraband," which is subject to civil forfeiture. According to Chapter 893, Section 145, the legal definition of drug paraphernalia applies to:
"All equipment, products, and materials of any kind which are used, intended for use, or designed for use in planting, propagating, cultivating, growing, harvesting, manufacturing, compounding, converting, producing, processing, preparing, testing, analyzing, packaging, repackaging, storing, containing, concealing, transporting, injecting, ingesting, inhaling, or otherwise introducing into the human body a controlled substance in violation of this chapter or Section 877.111."
To view an extensive list of items classified as drug paraphernalia under Florida Law, access the following link: 893.145
Criminal charges associated with offenses involving the use, possession, manufacture, delivery, transportation, advertisement, or retail sale of drug paraphernalia are enumerated in Chapter 893, Section 147 of the Florida Statutes. In terms of the specific charges that apply to the possession or use of drug paraphernalia, 893.147 sets forth:
(1)    It is unlawful for any person to use, or to possess with intent to use, drug paraphernalia:
(a)   To plant, propagate, cultivate, grow, harvest, manufacture, compound, convert, produce, process, prepare, test, analyze, pack, repack, store, contain, or conceal a controlled substance in violation of this chapter; or
(b) To inject, ingest, inhale, or otherwise introduce into the human body a controlled substance in violation of this chapter.
Any person who violates this subsection is guilty of a misdemeanor of the first degree, punishable as provided in s. 775.082 or s. 775.083.
Possession of Drug Paraphernalia – Potential Penalties
As the above statute stipulates, possession of drug paraphernalia is considered a first degree misdemeanor. These offenses are punishable by the following penalties:
First Degree Misdemeanor Possession of Drug Paraphernalia: maximum term of 1 year in the county jail and fines not to exceed $1,000
Possession of Drug Paraphernalia – The Misdemeanor Pretrial Diversion Program
Some defendants charged with possession of drug paraphernalia may meet the eligibility requirements for Florida's Misdemeanor Pretrial Diversion Program, which is designed to allow these individuals to avoid prosecution and potential conviction, as well as the associated charge on their criminal record. If a person meets the criteria listed below, receives approval from the State's Attorney's Office, and is accepted into the program, he or she is enrolled in a 6 or 12-month probationary period. During this time, he or she must comply with the conditions of the program, some of which are included below, and in so doing, the defendant's original charges are dismissed at the end of their probation.
In order to qualify for the Misdemeanor Pretrial Diversion Program, a defendant must meet the following criteria:
No prior felony convictions
No more than 2 prior misdemeanor convictions
Sign a deferred prosecution agreement
Possible conditions of the program may include:
Community service
Program fees
Restitution payments to the victim (if applicable)
Reporting to a Criminal Justice Officer (at least once per month)
Random drug/alcohol testing (if applicable)
Contact Our Palm Beach County Possession of Drug Paraphernalia Defense Lawyers for a Free Consultation
If you are facing charges for possession of drug paraphernalia in South Florida, it is important to know your rights and all of your options. The knowledgeable attorneys at The Arnesen Law Firm help their clients to successfully resolve these cases on a regular basis. Call their offices anytime at 561-419-9630 to discuss your case. Consultations are always provided at no cost.