DELRAY BEACH FL POSSESSION OF COCAINE DEFENSE ATTORNEYS
WITH OFFICES IN BOCA RATON, FLORIDA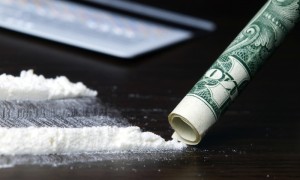 The criminal defense lawyers at Arnesen Law represent clients charged with a multitude of drug-related offenses, ranging from possession of cocaine, to marijuana distribution, to possession of drug paraphernalia. These skilled legal practitioners appear regularly in courts throughout South Florida in towns including Delray Beach, Boynton Beach, and Greenacres, focusing specifically on clients charged with criminal and DUI offenses.
Having participated in the investigation and prosecution of countless drug cases during his work as a former police officer, founding partner Jay Arnesen is uniquely qualified to evaluate cases involving alleged drug offenses. In fact, his extensive credentials include certification through The John Jay University School of Criminal Justice's High Intensity Drug Trafficking Area (HIDTA) Advanced Training Narcotics Course. This highly regarded program certification is achieved by law enforcement officials serving a variety of distinguished agencies, including the FBI, DEA, ATF, and US Customs Enforcement Bureau.
With the professionalism, compassion, and expertise to address drug charges from both sides of the law, the attorneys at The Arnesen Law Firm are available anytime at 561-419-9630 to provide free legal consultations.
"As a former police officer, I used to help prosecute these charges for the State. Now, let me use my training and experience to combat these charges for you in court." Jay Arnesen, Esq., Criminal Defense Attorney
Possession of Cocaine – Florida Statutes Section 893.13
In Florida, offenses involving cocaine are considered very serious. As such, the possession of any amount of cocaine warrants a third degree felony-level charge, which may result in a 5-year prison sentence. In fact, the law is so stringent with regard to these offenses that even possessing an an item containing cocaine residue is considered a possession of cocaine offense. Additionally, individuals accused of possessing 28 grams or more of cocaine are subject to drug trafficking charges, which are first degree felonies under State law.
Criminal offenses involving the possession, distribution, and/or cultivation (manufacture) of cocaine are addressed in Chapter 893, Section 13 of the Florida Statutes. Specifically, charges involving the possession of cocaine are detailed in Subsection 6 of Section 893.13, which states:
(6)    (a)   A person may not be in actual or constructive possession of a controlled substance unless such controlled substance was lawfully obtained from a practitioner or pursuant to a valid prescription or order of a practitioner while acting in the course of his or her professional practice or to be in actual or constructive possession of a controlled substance except as otherwise authorized by this chapter. A person who violates this provision commits a felony of the third degree, punishable as provided in s. 775.082, s. 775.083, or s. 775.084.
Possession of Cocaine – Potential Penalties
In addition to the penalties listed below, a conviction for possession of cocaine in Florida entails a mandatory 2-year driver's license suspension, as required by Florida Statute 322.055.
Third Degree Felony Possession of Cocaine: maximum sentence of 5 years in prison, up to 5 years of probation, and fines not to exceed $5,000
Contact Our Palm Beach County Possession of Cocaine Defense Lawyers for a Free Consultation
Whether you were allegedly in possession of multiple grams of cocaine or are accused of simply carrying a bag with cocaine residue, the State of Florida can subject you to severe, life-altering penalties. The seasoned attorneys at the South Florida law firm of Jay Arnesen understand the seriousness of these charges and they approach these cases with the vigorous defenses necessary to beat the State's case. For a free consultation about your charges, call the the offices anytime at 561-419-9630.