Boynton Beach FL Drug Offenses Lawyer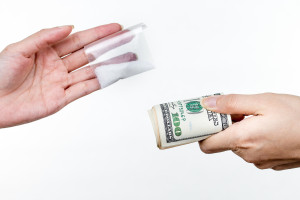 The criminal defense lawyers at Arnesen Law represent clients charged with drug offenses, including possession of marijuana, distribution of prescription drugs, and possession of drug paraphernalia in Boynton Beach, Delray Beach, and Boca Raton, Florida. In fact, the firm's practice is devoted exclusively to criminal and DUI defense. Further, Jay Arnesen has unique training and experience with regard to drug charges because he is a former police officer. This training and experience includes certification in High Intensity Drug Trafficking Area (HIDTA), Advanced Training Narcotics Course provided by John Jay University School of Criminal Justice. This certification was provided to, among others, the FBI, DEA, ATF, NYPD, and US Customs.
For additional information and assistance regarding your drug charges, contact our offices anytime at 561-419-9630. The initial consultation is always provided free of charge.
"As a former police officer, I used to help prosecute these charges for the State. Now, let me use my training and experience to combat these charges for you in court." Jay Arnesen, Esq., Criminal Defense Attorney
Drug Charges in Florida: Avoid a Criminal Conviction
Some of the most common drug offenses our criminal defense attorneys handle include:
Prescription drug offenses
Drug trafficking charges

Trafficking in MDMA/Ecstasy
Contact Boynton Beach FL Drug Crimes Lawyer Jay Arnesen for Immediate Assistance
With offices conveniently located in Boca Raton and Fort Lauderdale, Mr. Arnesen is available immediately to assist you at 561-419-9630. The initial consultation is always provided free of charge.