WEST PALM BEACH FL THIRD OFFENSE DUI DEFENSE LAWYERS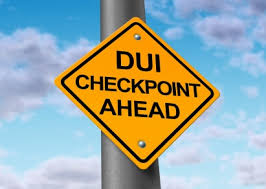 The defense attorneys at Arnesen Law represent clients charged with first offense DUI, second offense DUI, and third offense DUI in West Palm Beach, Lake Worth, and Riviera Beach, Florida. In fact, the firm's founder, Jay Arnesen, devotes the entirety of his practice to criminal and DUI defense in South Florida.
Arnesen accumulated extensive knowledge of the specific components of DUI cases during his service as a former police officer. With advanced training in DUI detection, standardized field sobriety tests, and breath testing, he has developed a highly sophisticated lens through which to analyze these cases in order to formulate the best possible defense for his clients. Arnesen Law's Boca Raton and Fort Lauderdale office locations provide the firm's lawyers with accessibility to courts across South Florida, allowing them to represent clients charged in a wide variety of jurisdictions. Contact these skilled legal representatives anytime at 561-419-9630 to receive a free initial consultation.
"As a former police officer, I used to help prosecute these charges for the State. Now, let me use my training and experience to combat these charges for you in court." Jay Arnesen, Esq., DUI Defense Attorney
Third Offense DUI – Florida Statutes Section 316.193
Third offenses for driving under the influence (DUI) are governed under Chapter 316, Section 193 of the Florida Statutes. The penalties imposed in cases of this kind are directly related to the date of the defendant's second DUI offense, with punishments increasing for those whose third offense occurs within 10 years of their second.
Among the potential consequences for those convicted of DUI are fines, a term of imprisonment, mandatory probation, a period of driver's license suspension, community service, and completion of required substance abuse classes and/or treatment.
Section 316.193 states the following with regard to third offenses for DUI:
(1) A person is guilty of the offense of driving under the influence and is subject to punishment as provided in subsection (2) if the person is driving or in actual physical control of a vehicle within this state and:
(a) The person is under the influence of alcoholic beverages, any chemical substance set forth in s. 877.111, or any substance controlled under chapter 893, when affected to the extent that the person's normal faculties are impaired;
(b) The person has a blood-alcohol level of 0.08 or more grams of alcohol per 100 milliliters of blood; or
(c) The person has a breath-alcohol level of 0.08 or more grams of alcohol per 210 liters of breath.
Third Offense DUI – Potential Penalties
Third Offense if Previous Offense was Over 10 Years Ago


Fine: $2,000 – $5,000

Minimum of $4,000 with BAC of 0.15 or higher
Minimum of $4,000 if a minor was in the vehicle

Probation: 6 – 12 months
Jail: up to 1 year

May be served in a residential alcoholism or drug abuse treatment program, at judge's discretion

DUI classes (level 2) and/or substance abuse treatment
Community Service
License Suspension: 6 months – 5 years
Vehicle Immobilization
Drug/Alcohol Testing
Conviction for Mandatory Misdemeanor
Ignition Interlock Device: 2 years
Third Offense Within 10 Years of Previous Offense – Same As Above Except:

Probation: up to 5 years
Vehicle Immobilization: Mandatory 90 days

(unless defendant's family has no other form of transportation)

Jail: Mandatory minimum of 30 days and up to 5 years (in county jail or state prison), 2 days of which must be consecutive

May be served in a residential alcoholism or drug abuse treatment program, at judge's discretion

License Suspension: Minimum of 10 years to permanent revocation of driver's license

May be eligible for hardship reinstatement after 2 years

Mandatory Felony Conviction
Contact Our Palm Beach County Third Offense (DUI) Defense Lawyers for a Free Consultation
If you or a loved one has been charged with a third offense DUI in South Florida, the attorneys at Arnesen Law can provide the legal resources you need to fight these charges. Contact their offices anytime at 561-419-9630 for a free consultation about your case.