LAKE WORTH FL VEHICULAR HOMICIDE DEFENSE LAWYERS
WITH OFFICES IN BOCA RATON, FLORIDA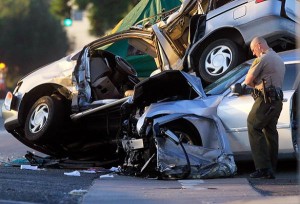 The criminal defense lawyers at Arnesen Law represent clients accused of a myriad of assault and threat-related offenses, some of which include vehicular homicide, murder, and manslaughter. Our seasoned attorneys represent clients in jurisdictions throughout South Florida, including Lake Worth, South Palm Beach, and Manalapan.
With a practice focused entirely on serving clients charged with criminal and DUI offenses, the lawyers at Arnesen Law have accumulated a wealth of experience, developing specifically-formulated techniques to handle these cases. In fact, the firm's founder, Jay Arnesen, honorably retired from the police force after nearly losing his life while on duty. He now dedicates himself and his practice to ensuring that every one of his clients receives the vigorous defense they deserve.
With offices conveniently located in Boca Raton and Fort Lauderdale, Mr. Arnesen and his team are readily available to clients facing charges in all of South Florida. Contact the offices of Arnersen Law anytime at 561-419-9630. Our lawyers are always pleased to provide initial legal consultations free of charge.
"As a former police officer, I used to help prosecute these charges for the State. Now, let me use my training and experience to combat these charges for you in court." Jay Arnesen, Esq.
Vehicular HomicIde – Florida Statutes Section 782.071
Vehicular Homicide cases occur when what begins as a potential charge for reckless driving becomes deadly. In other words, in order for an individual to be charged with vehicular homicide in Florida, his or her initial act of driving recklessly must have precipitated the death of another person.
Charges for vehicular homicide are generally considered second degree felonies. However, if the person charged with this offense fails to comply with certain guidelines set forth in Florida Law, then he or she could be facing a conviction for a first degree felony. As explained below, a person who knows or should know that an accident has occurred is required by law to notify any number of parties, including police officers, EMT's, and other drivers. They must also provide their personal information for the purposes of identification. In addition, a person must attempt to assist any other individual who is injured as a result of the accident by facilitating the administration of medical care (i.e. taking them to a hospital or calling an ambulance).
Section 782.071 defines "vehicular homicide" as: the killing of a human being, or the killing of an unborn child (the meaning of which is provided in s. 775.021(5)), by any injury to the mother, caused by the operation of a motor vehicle by another in a reckless manner likely to cause the death of, or great bodily harm to, another.
(1)   Vehicular homicide is:
(a) A felony of the second degree, punishable as provided in s. 775.082, s. 775.083, or s. 775.084.
(b) A felony of the first degree, punishable as provided in s. 775.082, s. 775.083, or s. 775.084, if:
1. At the time of the accident, the person knew, or should have known, that the accident occurred; and
2. The person failed to give information and render aid as required by s. 316.062.
Vehicular Homicide – Potential Penalties
First Degree Felony Vehicular Homicide: maximum sentence of life in prison, possibility of life-long parole, and fines not to exceed $10,000
Second Degree Felony Vehicular Homicide: maximum sentence of 15 years in prison, up to 15 years of probation, and fines not to exceed $10,000
Notably, there are additional penalties associated with a conviction for vehicular homicide that pertain specifically to crimes committed in violation of the aforementioned section. For example, a defendant can be sentenced to serve up to 120 hours of community service at an emergency medical facility where victims of vehicular accidents are often taken for treatment, provided that they are under the supervision of a registered nurse, an emergency room physician, or an emergency medical technician pursuant to a voluntary community service program operated by the trauma center or hospital.
*This statute also allows for the filing of a civil suit requesting damages in any case associated with vehicular homicide. As such, a person can face the above charges in criminal court, while still being sued for compensation in civil court by those associated with the alleged victim.
Contact Our Palm Beach County Vehicular Homicide Defense Lawyers for a Free Consultation
When a car accident happens, things change in an instant. Don't allow a vehicular homicide charge to destroy your life. Contact the offices of Arnesen Law today at 561-419-9630 to discuss the case that you or someone you love may be facing in South Florida. Combining knowledge and drive into their practice, these professionals are passionate about serving you.