OCEAN RIDGE FL FALSE IMPRISONMENT DEFENSE LAWYERS
WITH OFFICES IN BOCA RATON, FLORIDA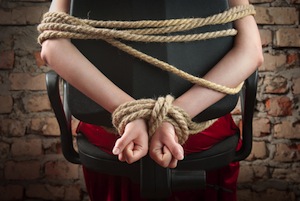 The criminal defense lawyers at Arnesen Law represent clients accused of a myriad of assault and threat-related offenses, some of which include false imprisonment, kidnapping, and aggravated assault. Our seasoned attorneys represent clients in jurisdictions throughout South Florida, including Ocean Ridge, Wellington, and West Palm Beach.
With a practice focused entirely on serving clients charged with criminal and DUI offenses, the lawyers at Arnesen Law have accumulated a wealth of experience, developing specifically-formulated techniques to handle these cases. In fact, the firm's founder, Jay Arnesen, honorably retired from the police force after nearly losing his life while on duty. He now dedicates himself and his practice to ensuring that every one of his clients receives the vigorous defense they deserve.
With offices conveniently located in Boca Raton and Fort Lauderdale, Mr. Arnesen and his team are readily available to clients facing charges in all of South Florida. Contact the offices of Arnersen Law anytime at 561-419-9630. Our lawyers are always pleased to provide initial legal consultations free of charge.
"As a former police officer, I used to help prosecute these charges for the State. Now, let me use my training and experience to combat these charges for you in court." Jay Arnesen, Esq.
False Imprisonment – Florida Statutes Section 787.02
Chapter 787 Section 2 of the Florida Statutes addresses charges related to false imprisonment, mandating harsher penalties in cases involving alleged crimes committed while falsely imprisoning a juvenile under the age of 13. Although typical false imprisonment charges are classified as third degree felonies under Florida Law, a defendant accused of unlawfully restraining a child under the age of 13 and committing one the crimes listed under the following statute in the course of said offense, will be charged with a felony of the first degree.
According to Section 787.02:
(1)    (a) The term "false imprisonment" means forcibly, by threat, or secretly confining, abducting, imprisoning, or restraining another person without lawful authority and against her or his will.
        (b) Confinement of a child under the age of 13 is against her or his will within the meaning of this section if such confinement is without the consent of her or his parent or legal guardian.
(2)  A person who commits the offense of false imprisonment is guilty of a felony of the third degree, punishable as provided in s. 775.082, s. 775.083, or s. 775.084.
(3)   (a) A person who commits the offense of false imprisonment upon a child under the age of 13 and who, in the course of committing the offense, commits any offense enumerated in the following sub-paragraphs, commits a felony of the first degree, punishable by imprisonment for a term of years not exceeding life or as provided in s. 775.082, s. 775.083, or s. 775.084.
1. Aggravated child abuse, as defined in s. 827.03;
2. Sexual battery, as defined in chapter 794, against the child;
3. Lewd or lascivious battery, lewd or lascivious molestation, lewd or lascivious conduct, or lewd or lascivious exhibition, in violation of s. 800.04 or s. 847.0135(5);
4. A violation of former s. 796.03 or s. 796.04, relating to prostitution, upon the child;
5. Exploitation of the child or allowing the child to be exploited, in violation of s. 450.151; or
6. A violation of 2s. 878.06(3)(g) relating to human trafficking.
       (b) Pursuant to s. 775.021(4), nothing contained herein shall be construed to prohibit the imposition of separate judgments and sentences for the first degree offense described in paragraph (a) and for each separate offense enumerated in sub-paragraphs (a)1 through (a)6.
False Imprisonment – Potential Penalties
First Degree Felony False Imprisonment: maximum sentence of life in prison, possibility of life-long parole, and fines not to exceed $10,000
Third Degree Felony False Imprisonment: maximum sentence of 5 years in prison, up to 5 years of probation, and fines not to exceed $5,000
Contact Our Palm Beach County False Imprisonment Defense Lawyers for a Free Consultation
Being charged with false imprisonment in Florida may lead to a prison sentence, thousands of dollars in fines, and a criminal charge on your record. Clearly, cases like these are not to be taken lightly, but having an experienced attorney on your side can serve as an integral component of your successful defense strategy. If you are someone you love is facing false imprisonment charges in South Florida, contact the attorneys at Arnesen Law at 561-419-9630 for a free consultation.