DELRAY BEACH FL DISORDERLY CONDUCT DEFENSE LAWYERS
WITH OFFICES IN BOCA RATON, FLORIDA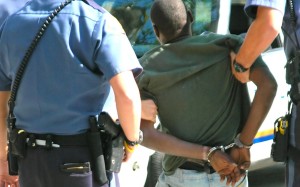 The criminal defense lawyers at Arnesen Law represent clients accused of a myriad of assault and threat-related offenses, some of which include disorderly conduct, false imprisonment, and assault. Our seasoned attorneys represent clients in jurisdictions throughout South Florida, including Delray Beach, Royal Palm Beach, and Jupiter.
With a practice focused entirely on serving clients charged with criminal and DUI offenses, the lawyers at Arnesen Law have accumulated a wealth of experience, developing specifically-formulated techniques to handle these cases. In fact, the firm's founder, Jay Arnesen, honorably retired from the police force after nearly losing his life while on duty. He now dedicates himself and his practice to ensuring that every one of his clients receives the vigorous defense they deserve.
With offices conveniently located in Boca Raton and Fort Lauderdale, Mr. Arnesen and his team are readily available to clients facing charges in all of South Florida. Contact the offices of Arnersen Law anytime at 561-419-9630. Our lawyers are always pleased to provide initial legal consultations free of charge.
"As a former police officer, I used to help prosecute these charges for the State. Now, let me use my training and experience to combat these charges for you in court." Jay Arnesen, Esq.
Disorderly Conduct – Florida Statutes Section 877.03
The statute that governs offenses related to disorderly conduct or "breach of the peace," is intentionally vague in terms of its language and equally as broad in its application. As such, an individual can be charged with disorderly conduct based on accusations ranging from fighting, to gesturing obscenely, to playing inordinately loud music. These charges are also often issued along with those for public intoxication.
Specifically, Chapter 877, Section 3 states the following with regard to disorderly conduct offenses:
Whoever commits such acts as are of a nature to corrupt the public morals, or outrage the sense of public decency, or affect the peace and quiet of persons who may witness them, or engages in brawling or fighting, or engages in such conduct as to constitute a breach of the peace or disorderly conduct, shall be guilty of a misdemeanor of the second degree, punishable as provided in s. 775.082 or s. 775.083.
Disorderly Conduct – Potential Penalties
Second Degree Misdemeanor Disorderly Conduct: maximum term of 60 days in the county jail, up to 6 months of probation, and fines not to exceed $500
Disorderly Conduct – The Misdemeanor Pretrial Diversion Program
If you have been charged with disorderly conduct in Florida, you may be eligible to participate in The Misdemeanor Pretrial Diversion Program, which alleviates the need for prosecution of defendants who meet the specified criteria and are recommended by the State's Attorney's Office. If an individual applies and is enrolled in program, he or she begins a probationary period of either 6 or 12 months, per the circumstances of the case. After successfully complying with all program requirements during this period, the original charges against the defendant are dismissed, no conviction is issued, and the individual is able to avoid a charge on his or her criminal record.
In order to qualify for the Misdemeanor Pretrial Diversion Program, a defendant must meet the following criteria:
No prior felony convictions
No more than 2 prior misdemeanor convictions
Sign a deferred prosecution agreement
Possible conditions of the program may include:
Community service
Program fees
Restitution payments to the victim (if applicable)
Reporting to a Criminal Justice Officer (at least once per month)
Random drug/alcohol testing (if applicable)
Contact Our Palm Beach County Disorderly Conduct Defense Lawyers for a Free Consultation
A disorderly conduct charge in Florida does not necessary have to lead to a conviction or a charge on your criminal record. Enlist the help of a knowledgeable defense lawyer who may be able to facilitate the dismissal of your charges, allowing you to move forward with your life. The attorneys at The Arnesen Law Firm have represented countless clients in cases like these. Contact their offices anytime at 561-419-9630 for a free consultation about your case.