WELLINGTON FL ASSAULT DEFENSE LAWYERS
WITH OFFICES IN BOCA RATON, FLORIDA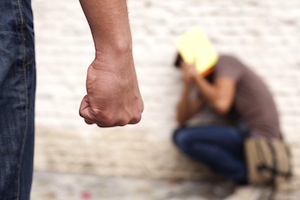 The criminal defense lawyers at Arnesen Law represent clients accused of a myriad of assault and threat-related offenses, some of which include battery, disorderly conduct, and kidnapping. Our seasoned attorneys represent clients in jurisdictions throughout South Florida, including Wellington, Boca Raton, and West Palm Beach.
With a practice focused entirely on serving clients charged with criminal and DUI offenses, the lawyers at Arnesen Law have accumulated a wealth of experience, developing specifically-formulated techniques to handle these cases. In fact, the firm's founder, Jay Arnesen, honorably retired from the police force after nearly losing his life while on duty. He now dedicates himself and his practice to ensuring that every one of his clients receives the vigorous defense they deserve.
With offices conveniently located in Boca Raton and Fort Lauderdale, Mr. Arnesen and his team are readily available to clients facing charges in all of South Florida. Contact the offices of Arnersen Law anytime at 561-419-9630. Our lawyers are always pleased to provide initial legal consultations free of charge.
"As a former police officer, I used to help prosecute these charges for the State. Now, let me use my training and experience to combat these charges for you in court." Jay Arnesen, Esq.
Assault – Florida Statutes Section 784.011
According to Chapter 784, Section 11 of the Florida Statutes, an individual is guilty of assault when he or she:
(1)   Makes an intentional and unlawful threat, through words or acts, to commit violence against another person;
(2)   With the apparent ability to carry through with the threat at the time it was made; and
(3)   The threat created a genuine fear in the intended victim that the violence was imminent.
Notably, Florida Law distinguishes between offenses involving assault and those involving attempted battery. In the case of an assault, the actor's intention is the determining factor, meaning that he or she threatens to commit an act of violence without, in fact, carrying out said act. Conversely, an attempted battery occurs in cases in which the commission of violence is attempted but not thoroughly executed.
Typically, assault is classified as a second degree misdemeanor in Florida. However, these charges are increased to first degree misdemeanors in cases in which the alleged victim is a public servant, such as a law enforcement officer, firefighter, or emergency medical care provider.
Further, alleged assault crimes committed with a deadly weapon or while in the course of committing a felony are elevated to the more serious charge of aggravated assault, with associated enhanced penalties.
Assault – Potential Penalties
First Degree Misdemeanor Assault: maximum term of 1 year in the county jail and fines not to exceed $1,000
Second Degree Misdemeanor Assault: maximum term of 60 days in the county jail, up to 6 months of probation, and fines not to exceed $500
Assault – The Misdemeanor Pretrial Diversion Program
If you are facing first or second degree misdemeanor charges for assault, you may be eligible for Florida's Misdemeanor Pretrial Diversion Program. This diversionary program is a viable alternative to prosecution for certain eligible defendants who are recommended by the State's Attorney's Office. If an individual is accepted into the program, he or she begins a period of probation of either 6 or 12 months, depending on the specific alleged offense. Upon successful completion of program requirements, the original charges are dismissed and the individual is able to avoid a conviction and in turn, a charge on his or her criminal record.
In order to qualify for the Misdemeanor Pretrial Diversion Program, a defendant must meet the following criteria:
No prior felony convictions
No more than 2 prior misdemeanor convictions
Sign a deferred prosecution agreement
Possible conditions of the program may include:
Community service
Program fees
Restitution payments to the victim (if applicable)
Reporting to a Criminal Justice Officer (at least once per month)
Random drug/alcohol testing (if applicable)
Contact Our Palm Beach County Assault Defense Lawyers for a Free Consultation
An assault conviction can negatively impact your life in a variety of ways, but an experienced and knowledgeable defense attorney can significantly improve your chances of achieving a positive outcome. If you or a someone you love is facing assault charges in South Florida, contact the criminal defense lawyers at Arnesen Law at 561-419-9630 for a free consultation.