Boca Raton Criminal and DUI Defense Attorneys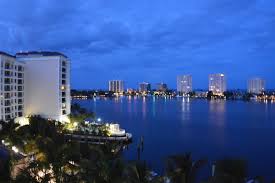 The criminal and DUI defense attorneys at Arnesen Law, P.A. represent clients charged with serious criminal and traffic offenses in South Florida, including in Boca Raton, Boynton Beach, and Delray Beach. In fact, Jay Arnesen has offices conveniently located in both Boca Raton and Fort Lauderdale and appears in courts throughout South Florida on a daily basis. As a former police officer, Mr. Arnesen knows how the State prosecutes these charges. He now uses his training and experience to protect your rights in court. Contact our offices anytime at 561-419-9630 for a free initial consultation.
Arnesen Law, P.A.: Practice Solely Dedicated to Criminal Defense and DUI Defense
At Arnesen Law, P.A., we only do criminal and DUI defense. This allows us to dedicate all of our time and energy to battling criminal charges in South Florida. Areas of practice we handle include:
Contact Criminal Defense Attorney Jay Arnesen for Immediate Assistance
If you or a loved one is facing criminal charges or has been accused of a crime, contact our offices anytime at 561-419-9630 for a free consultation.