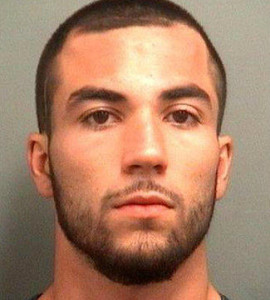 A man from Boynton Beach was sentenced in connection to a murder from 2012.
The defendant, Matthew Toresco, was called to a house party in Delray Beach back in 2012 after friends of his got into a confrontation with other people attending the party. After he arrived, he opened fire with a handgun, first shooting into the air before firing at the guests. One of the bullets hit a a senior from Olympic Heights High School in the chest. He was taken to the hospital but died the next day. With cooperation from others at the party, the police were able to determine Toresco was the shooter and arrest him. Toresco is also a known member of a street gang.
After being arrested, Toresco was charged with first degree murder. If he had gone to trial for that charge and lost, he would have been facing a possible life sentence in prison. The agreement with the prosecution allowed him to plead to second degree murder. The prosecution also agreed to drop some of the other charges which included discharging a firearm in public. This conviction will subject Toresco to 20 years in prison.
For more information on this case, please access the following article: "Boynton man sentenced to 20 years for 2012 murder of high school senior."