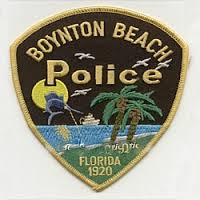 A man from Boynton Beach was arrested for stealing a car earlier this week.
The man, Mark Simmons, was stopped by police around 6:30 a.m. at a McDonald's drive thru on North Congress Ave after getting his order. Police noticed there was an expired tag on the car, a White Honda, The officers checked the records and noticed that this car was reported stolen to the Palm Beach Sheriff. After pulling Simmons over, he claimed that the car was not stolen and that he borrowed it from a friend. Police could not get in touch with this friend, however. They later discovered who the actual owner of the car was and that Simmons did not have a license.
Simmons was subsequently charged with grand theft auto and driving without a license. The degree of grand theft auto a person is charged with depends on the value of the car that was stolen. In this case, Simmons was likely charged in either the second or third degree. It is second degree if the value of the car was between $20,000 and $100,000. A conviction for this can result in up to 15 years in prison and a $10,000 fine. Third degree grand theft auto occurs when the value of the car is between $300 and $20,000. The penalties for a conviction of this include 5 years in prison and a fine of $5,000. There may also be fines imposed for driving without a license if Simmons is convicted of that as well.
For more information on this case, access the following article: "Boynton Beach man arrested for auto theft – in McDonald's drive thru."