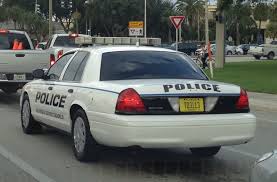 Two men who robbed Dunkin Donuts along with several other stores throughout Palm Beach and Broward Counties accepted a plea bargain for robbery and attempted murder on Tuesday.
Calvin Weatherspoon and Jonathan Jackson both admitted to being members of the Bacc Street Crips, the gang that committed these robberies. Although these men were not actually present at the robberies, including one where a man was killed, both men were part of the planning of the crimes and received profits from them. The robberies started in June 2008 with the Dunkin Donuts in Plantation and went on to span about five months. Several other members of the gang have been convicted of other crimes, including murders, in connection to the robberies.
A conviction for attempted murder can lead to a life sentence in prison. However, the acceptance of the plea bargains resulted in lesser sentences for some of the defendants. Jackson, who is considered the mastermind behind the robberies, received a sentence of 25 years since he was never tried before in Palm Beach County. Weatherspoon, on the other hand, only received 15 years in Broward County Court but has already been a life sentence for attempted murder in Palm Beach County Court. Several other members of the gang have also been given life sentences and the jury has even recommended the death penalty for at least one participant in these crimes.
For more information on this case, access the following article: "Two plead guilty in Dunkin Donuts robbery cases."