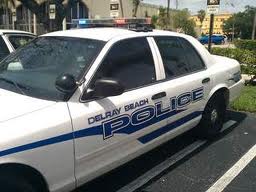 A man from Delray Beach was arrested for allegedly committing a hate crime late last week.
The incident occurred on Friday when the victim was walking on Congress Avenue and was told by someone that he was not allowed to walk on that side of the street because he did not like Guatemalans. When the victim ignored the demands, another man, Enrique Alcantar-Tapia, allegedly ran up and punched the him. After that, three or four men proceeded to beat him up. After the beating, however, the victim managed to see Alcantar-Tapia run into a nearby apartment building. He was later found there are arrested by police.
The suspect has been charged with aggravated assault and hate crime charges. In Florida, aggravated assault is generally a third degree crime meaning that a conviction can result in up to 5 years in prison. However, in Florida when a person commits a crime, the degree of the underlying crime gets upgraded by one degree. So, in this case, the aggravated assault charge will be upgraded to the second degree meaning a conviction can result in up to 15 years in prison.
For more information on this case, please access the Sun Sentinel Article entitled, "Delray man faces hate crime charge after beating."