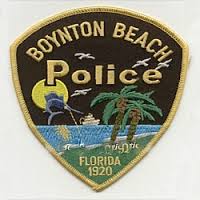 A third arrest has been made for an alleged bank fraud scheme in Boynton Beach.
The woman arrested, Lisa Ollis from Greenacres, is one of four suspects alleged to be involved in this scheme that resulted in around $90,000 from a 64 year old woman's TD Bank account. To commit this crime, the suspects are alleged to have also enlisted the help of one of the tellers at the bank who has not yet been apprehended by police, according to reports. The other suspects have all been arrested.
Ollis has been charged with uttering fraudulent use of personal identification and grand theft over $20,000. Uttering fraudulent use of personal identification is a third degree crime in Florida. This means a conviction can result in up to 5 years in Florida State Prison. The grand theft charge is even more serious in this case. The degree of grand theft a person is charged with is based on the value of the property stolen. If the amount is between $20,000 and $99,999, it is considered a second degree crime. Ollis was charged with grand theft of $20,000 meaning that a conviction can result in up to 15 years in State Prison and a fine of up to $10,000.
For more information on this case, access the following Sun-Sentinel.com article entitled, "Third arrest made in bank fraud that stole $87,000 from woman, say police."