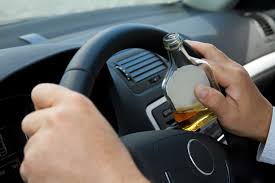 Police have arrested and charged a man for a DUI.
The incident occurred yesterday in Boynton Beach around 10 a.m. when the man, Daniel Strang, allegedly drove his car into four parked police cars in a city owned lot. After he ran into the cars, Strang reportedly attempted to flee the scene but ended up getting the car stuck in the lawn of a home near the lot when he tried to back up and pull forward. When the police removed Strang from the vehicle they could smell alcohol on his breath and subsequently had him perform three field sobriety tests, which he failed. Further, Strang's BAC was .081 according to police.
Strang's license was suspended several times previous to this incident and has also been convicted twice for driving with a suspended license. He has also been arrested in the past for threatening the police and for battery on a police officer. In the current case, Strang has been charged with a DUI, although it is unclear whether it is his first offense for this, driving with a suspended license, and failure to notify owner of damage to a vehicle.
In Florida, a DUI conviction can result in several penalties including 6 months in jail. Many times, a person will not receive jail time for a DUI. Given Strang's history however, jail time might be possible. Further, he could be subject to at least a 6 month license suspension, community service, fines, and attendance at a victim awareness program.
For more information on this case, access the following article: "Suspected drunk driver crashes into parked police cars, police say."