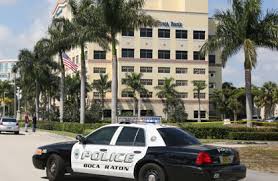 A man from Boynton Beach has been arrested in connection to a stolen Rolex watch according to police.
The man, William Dublyn, was arrested after he allegedly tried to sell the watch to a jeweler who recognized it as the watch that was stolen from a friend. The original theft took place in early July when Dublyn allegedly approached the victim and began to beat him before taking the watch and fleeing the scene in a black BMW. Dublyn eventually sold the watch at Jewels of Time in Boca Raton. The jeweler recognized the watch after Dublyn left the store and he then notified police. After a few days, Dublyn was captured by police after he tried to cash the check at a bank.
Dublyn has been charged with robbery and aggravated battery charges as a result of these incidents. Aggravated battery is a second degree crime in Florida. If convicted, the defendant must serve a minimum of 21 months in prison. This sentence, however, can be as high as 15 years. Robbery is this case is also a second degree crime since the victim was injured but there was no deadly weapon reportedly involved. A conviction for this can also result in an additional 15 years in prison depending on how the defendant would be sentenced.
For more information on this case, access the following article: "West Boca jeweler beaten for $30,000 Rolex."