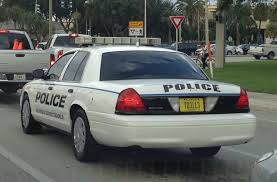 Police have announced that the woman whose body found yesterday in the parking lot of a Broward County government building in Plantation was strangled.
The body has been identified as Lisette Rodriguez, a medical assistant from Davie who has worked at several health clinics in the Memorial Health Care system. The night before she was killed, Rodriguez was at a nightclub in Sunrise with her husband. They were last spotted together there at 2 a.m., just seven hours before her body was found outside the office building. A friend told police the couple had been arguing that night. The husband then took a plane to Columbia at some point Sunday, the day after the incident. It is still unclear if this trip was planned beforehand and the police are trying to speak to him. Police ask that anyone who might have seen or heard anything that could help contact them immediately.
If a suspect is apprehended by police, he or she will likely be charged with first degree murder, which requires premeditation and intent. A conviction for first degree murder I Florida carries the most severe penalties allowed under the law. Being found guilty leaves only two options: the death penalty or life in prison with the possibility of parole. The state, however, has the option to waive the death penalty and agree to life in prison. If the state elects not waive the death penalty and the defendant is found guilty, there is a separate hearing to determine what sentence will be imposed.
For more information on this case, access the Sun Senitnel article entitled, "Woman found dead at Broward government center was strangled, cops say."