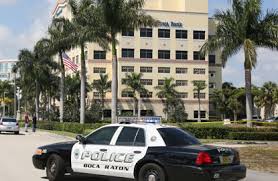 A woman has been charged with a DUI and child abuse after a car crash in West Boca.
The woman, Ludmila Mason, was driving on State Road 7 a little before 6 p.m. and ended up rear ending another car. After this car was hit, it proceeded to smash into another vehicle. As the police responded to the scene, they allegedly witnessed Mason dumping some liquid out of her car. As the police approached, they reported that they smelled alcohol. Police also allege that Mason's eyes were glassy and that she seemed drunk. They then had her perform three field sobriety tests, all of which she failed. There was also a minor in the car with her at the time.
Mason has been charged with a DUI and child abuse as a result of the incident. Child abuse can encompass many different actions by parent including an intentional act that could reasonably be expected to result in physical or mental injury on the child, which was the basis for the charge in this case. Since the minor did not end up being harmed as a result of the incident, Mason will be charged with a third degree crime. If convicted, she could face a sentence of 5 years in prison. Further, a conviction for the DUI can result in a license suspension and a large fine.
For more information on this case, access the following article: "Woman charged with DUI after fender bender."