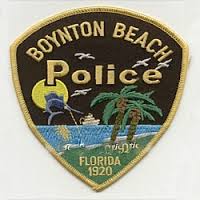 Two men from Greenacres were arrested after attempting to steal from a another man's boat late last week.
The victim was planning on going on a trip the morning of the incident. Around 5 a.m. while he was moving luggage out of his Lake Street house, he allegedly noticed a man in his boat going through the center console. He yelled at the two suspects who then attempted to run away from the scene. The victim chased the suspects for a period of time, but they ended up evading him in the end. The police, however, located the suspects roughly a mile away from the property, tired from running, and arrested them.
The suspects were charged with burglary in connection to the incident. Burglary in Florida is defined as entering a dwelling, a structure, or a conveyance with the intent to commit an offense therein, unless the premises are at the time open to the public or the defendant is licensed or invited to enter. The degree of burglary a person is charged with varies from first to third degree depending on the circumstances of the incident. In this case, the suspects were likely charged in the third degree since there were not any weapons or injuries involved and the boat was unoccupied at the time. A conviction for third degree burglary can result in a prison sentence of 5 years and 5 years of probation.
For more information on this case, access the following article: "Boynton boat burglars busted after being chased by victim, police say."