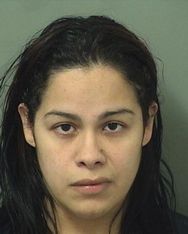 An employee at a West Palm Beach Walgreens pharmacy was recently charged with theft and fraud-related offenses, after reportedly admitting to authorities that she altered prescriptions in order to illegally obtain drugs from the store.
According to officials from the West Palm Beach Police Department, 27-year-old Lantana resident Priscilla Torres was employed at the Walgreens pharmacy located on Palm Beach Lakes Boulevard when she committed the aforementioned crimes. She was taken into custody on Monday, September 15th and is now facing a total of 17 charges, including prescription fraud and grand theft, as she allegedly altered expired prescriptions in order to obtain a variety of drugs from the pharmacy.
In Florida, charges for prescription fraud are governed under Chapter 831, Section 30 of the Florida Statutes, and can be classified as first or second degree misdemeanors. According to this statute, the degree of the charges is determined by the criminal history of the defendant in each case. Specifically, those charged with a first offense for prescription fraud are facing second degree misdemeanor charges, which are punishable by a sentence to serve up to 60 days in jail, as well as a fine of up to $500. On the other hand, individuals accused of a second or subsequent prescription fraud offense will face first degree misdemeanor charges, which entail harsher penalties upon conviction, including a maximum 1-year prison sentence.
In terms of the crimes for which Torres has been accused, the charges for grand theft are considerably more serious, as she allegedly stole prescription drugs including Tramadol, Hydrocodone and Hydromet, the value of which has been estimated at $434.40. It is likely that Torres is facing third degree felony charges for grand theft, as the alleged amount is between $300 and $500 and the stolen property involved is a controlled dangerous substance. With this in mind, she could be subject to a 5-year term of imprisonment if she is ultimately found guilty.
Torres was being held at the Palm Beach County Jail before posting bail in the amount of $27,000. Considering that she reportedly provided an admission to police, it will be interesting to see whether or not this case proceeds to trial or if Torres is offered a plea agreement from the State and subsequently chooses to accept.
For more information pertaining to this case, access the following article: Police: West Palm Beach Walgreens employee stole prescription drugs