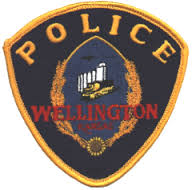 An arrest has been made in connection to a rape that took place in Wellington in 2012.
Police arrested a polo player from Argentina, Ignacio Negri, late last week for the incident. The victim was at the International Polo Club Palm Beach the night of the incident when she met one of the players and the two decided to leave and go to his house. After arriving, the victim and the player had consensual sex and the victim fell asleep afterwards. Later in the night, Negri, who was living with the player during his visit, allegedly went into the room and raped the victim. The victim woke up during the alleged attack and proceeded to call the police. She reported that Negri then apologized and attempted to calm her. The other player claims that he got up to eat in the kitchen and was there when he heard the victim screaming from the room.
After being arrested, Negri was charged with sexual assault. Sexual assault charges in Florida can range from first degree to third degree. In some cases, the state may even seek the death penalty under certain circumstances. In this case, however, Negri was likely charged in the second degree. A conviction for this crime can result in a maximum sentence of 15 years in prison as well as a fine of $10,000.
For more information on this case, access the following article: "Argentine polo player charged in 2012 rape case."