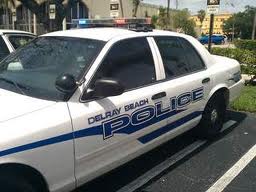 A man was charged last week in connection to an alleged robbery.
The incident took place back in July close to Southeast Fifth Avenue and East Atlantic Avenue. The suspect, Keith Czarniewy, and another man allegedly approached a 66 year old man from Delray Beach and demanded that he give them his money. When the victim refused to turn over his money clip, the men reportedly threatened to stab him. It was not until they noticed another car coming into the parking lot that they fled the scene, without the money clip.
Czarniewy was arrested by police last week and was charged with robbery with a weapon. The degree of robbery can range from third degree to first degree, depending on the circumstances of the case such as whether a weapon was used and if so, what kind of weapon. In this case, the suspect will likely be charged with a first degree crime which can result in up to 30 years in prison and fines of up to $10,000.
For more information on this case, access the following article entitled "Man accused in Delray Beach robbery attempt."